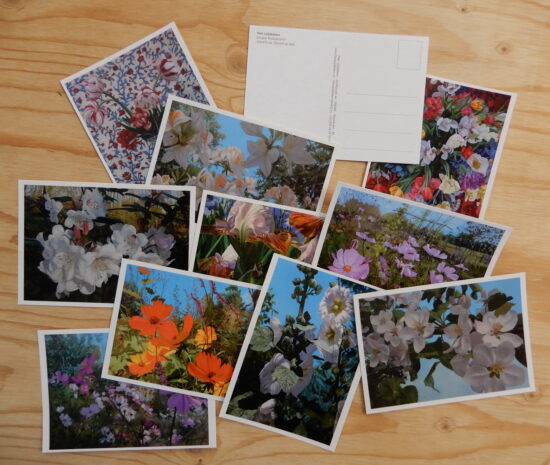 Dit is het moment om een mooie kaart te versturen
Kaarten met afbeeldingen van mijn olieverfschilderijen zijn nu te bestellen.
Als u € 7,- overmaakt op banknr. NL50 RABO 0156 1950 54 ten name van S. Beukema, Pieterburen dan ontvangt u een pakketje met 6 ansichtkaarten op uw adres.  (afmeting van de kaarten is 10x15cm.)
Vemeld de nummers van de kaarten die u wilt ontvangen en uw naam en adres op de overschrijving.
Zodra het bedrag is ontvangen stuur ik de kaarten op.
Alvast bedankt voor uw bestelling.
Hieronder ziet u de kaarten en de bijbehorende nummers.
Now is the time to send a nice card
Cards with images of my oil paintings can now be ordered. If you transfer € 7,- to bank no. NL50 RABO 0156 1950 54 (BIC RABONL2U) in the name of S. Beukema, Pieterburen, you will receive a package with 6 postcards at your address. (size of the cards is 10x15cm.)
Please indicate the numbers of the cards you want to receive and your name and address on the transfer. Once the amount has been received, I will send the cards.
Thank you in advance for your order.
Below you can see the cards and their numbers.
Exposities/exhibitions
4 april tm 31 augustus
Stadsmuseum Harderwijk, Harderwijk (museum tot nader order gesloten/museum closed until further notice.)